How to Bypass Blocked Porn Sites after Porn Ban
The Indian government has asked Internet Service Providers (ISPs) to block 857 porn websites based on a ruling passed by the Uttarakhand High Court. Many netizens have raised their voice on the freedom of using the Internet in the country ensues. There is a huge let down for singles and bachelors in India. Don't worry you can access the blocked adult websites with the help of the following ways.
IT Act regarding Porn Websites:
The 857 websites to be blocked under the provision of section 79(3)(b) of the Information Technology Act 2000 as the content hosted on these websites relate to morality and decency as given in Article 19(2) of Constitution of India.
Is Porn Sites still Working in India: Legally NO, But you can access it by using proxy websites and other ways.
List of Porn Sites Blocked in India:
The list ranges from famous www.pornhub.com to indianpornvideos.com, xvideos.com to xnxx.com. Present, 857 Porn sites are banned India. If I write all the 857 website names, then the post will be bigger than Baahubali Movie. So, here we are giving the Scribd link to check the Banned Adult Websites in India.
Full List of Blocked Porn sites in India
The order passed by the High Court originally included 857 sites, but after review by the Ministry of Electronics and IT (MEITY), 30 websites from the list reportedly did not have any pornographic content in them.
MEITY later passed on the updated list to the Department of Telecom (DoT). As of now, 827 websites named in the order have been blocked, notes the report.
How to Unblock Porn Sites in India
Is Porn sites are not loading in your mobile or computer, then don't worry, you can open the porn sites without any hassles by following the simple steps. There is always a solution to every problem. Here the solution was given by hackers and webmasters.
1 Use Proxy in Browsers
Proxies act as a filter between you and the rest of the Web. There are innumerable websites that distribute free proxies for Internet Explorer, Mozilla Firefox and Google Chrome.
We have done a lot of research regarding which is the best proxy website to watch adult websites. And finally, we stopped at hide.me, kproxy.com, whoer.net, and vpnbook.com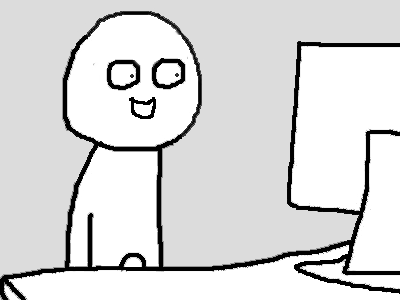 2 Use IP Instead of URL
Typing the IP instead of the URL might work for some websites, as ISPs have only been asked to block URLs. You can get the IP address of the website online via https://get-site-ip.com/.
3 Anonymous Surfing
As mentioned above, some sites allow you to use their proxy or domain to surf other sites anonymously. There's anonymizer, spysurfing, proxyz, proxify and many more that are available online.
4 Google Chrome Extensions
Zenmate is the best Google Chrome extension to open blocked websites. Install and activate the extension, you can apply for the free premium trial version that lasts for 7 days and register yourself through any email ID.
After installation, you can see an icon at the corner of your desktop screen. On clicking the icon, you can select the countries from which you want to watch the blocked porn sites and then choose it. That's it. The site is opened.
Unbanned Porn Sites in India
Still, there are some porn sites open in India without the requirement of any proxy, VPN, and extensions. Due to our website rules and regulations, we are not revealing the list.
Porn Banned Countries
India is not the only country trying to control pornographic content. Recently, The Nepal Government also banned adult websites in their country. Earlier this year, Uganda started its efforts to curb adult content as well.
You Might Also Like