Pelli Choopulu Show Participants List Officially Revealed
Pelli Choopulu is a Telugu marriage reality show telecasted in Star Maa channel. As per the programme, Anchor Pradeep Machiraju will find a suitable girl as his partner through this show. After the completion of Bigg Boss Telugu Season 2, Pelli Chupulu show will be aired from September 30, 2018. The show hosted by Suma Kanakala. Many girls from across the globe registered for the show, but the makers have chosen 14 of them as participants.
Check out the complete details about Pradeep Pelli Choopulu Show 2018 Contestants Names with Photos, Participants List, Show Rules, and Regulations and more information from the below.
Pelli Chupulu 2018 Telugu Show Telecast Channel, Date, Time
TV Show: Pradeep's Pelli Choopulu
TV Channel: Star Maa
Anchor: Suma
Launch Date: 30th September 2018
Telecast Time: Mon to Fri 9.30 PM
Genre: Reality Show
Along with anchor Suma, Pradeep Machiraju welcomed all the 14 contestants on the TV show during its launch episode on September 30.
Pelli Choopulu Telugu Show Contestants Names List with Photos
1 Divya
Hailing from Machalipattanam, Divya is currently working in Vijayawada. Talking to Pradeep, she said, "I am working in Vijayawada. You have unique style in the way you talk and impress others. You killed us and I am so happy to see you. I have so much of love for you, but forgot how to express it due to anxiety after I got know about my selection for the show."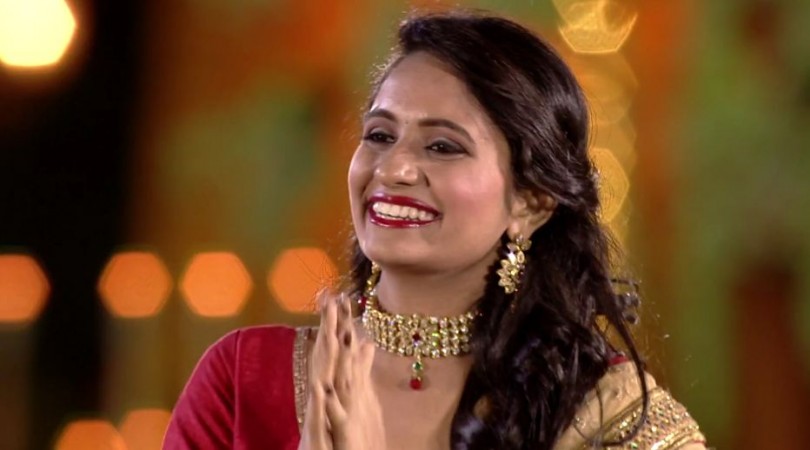 2 Neha Ajmal
Talking to Pradeep, she said, "I'm a software engineer working in Malaysia. Seriously! I am just holding my heart. You look so handsome. I have come all the way from Malaysia. I hope I will take you back there."
3 Ramya Krishnan
Talking to Pradeep, she said, "I hail from Vijayawada and I have come here only for you. I like you so much. If you want me to explain in words, I admire you. I like your helping nature, sense of humour and the way you respect ladies."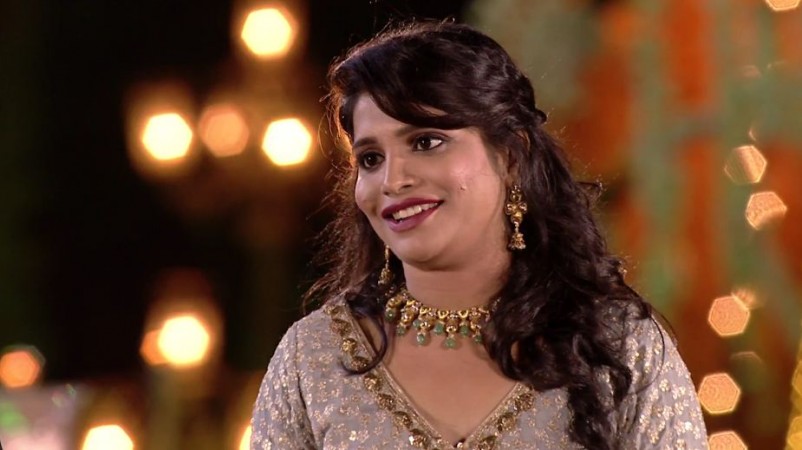 4 Shreya
She said, "I have come from Hyderabad. I have gone blank after seeing you. I am falling unconscious in excitement. I love you so much. I basically come from Khadhi handloom background."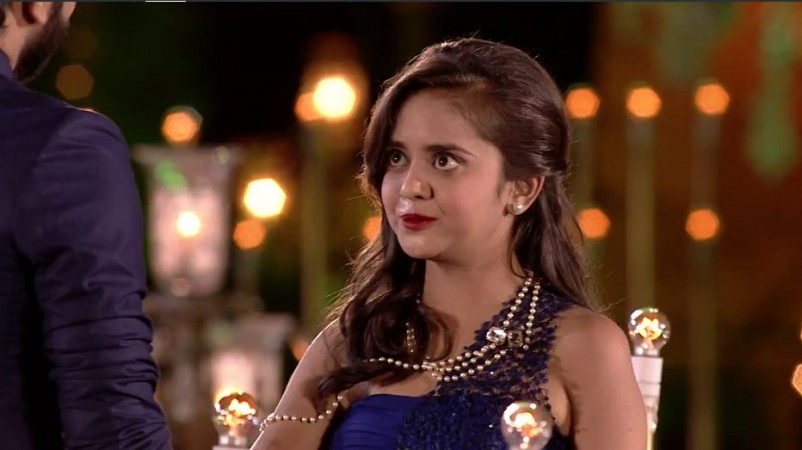 5 Sahiti
She gifted him a box with cards detailing 101 reasons why she loves him. She said, "I am from Vijayawada. I can't believe this. This is my first moment of Pelli Choopulu. I never thought that I would ever get married to Pradeep."
6 Yashmi Kanakala
She is studying MBA and is a college topper. She said, "Hi Pradeep, I am Yashmi Machiraju… sorry Kanakala. Before coming here, I told my friends that I will walk out of the show as Yashmi Machiraju. Before entering, I thought I would hug you tightly. But I would love to see you hug me in this journey. I felt like touching your cheek, whenever I watched you hosting a TV show. Can I touch it now?" While he blushed, she said, "Just want to touch once" Then he stooped a little and she touched and kissed her hand.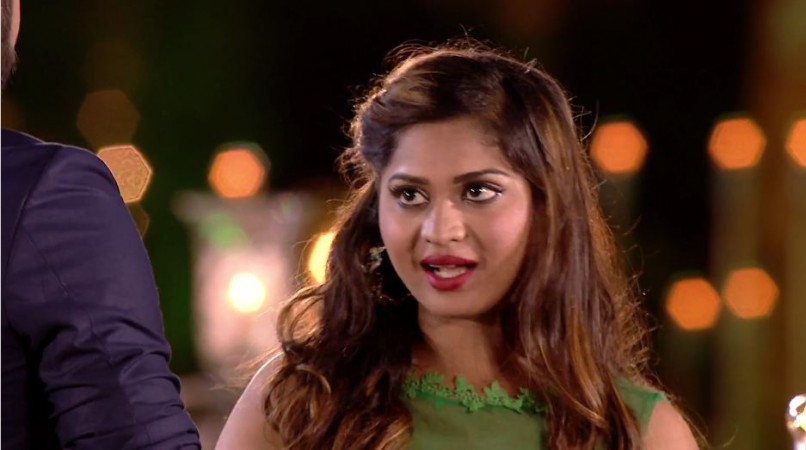 7 Rithu Shekhar
She asked him to see in her eyes for five seconds. After he saw her, she said, "It is love at first sight and we have done with our Pelli Choopulu. Let's start our journey together. I am doing journalism. I just want to say one thing you are so impressive."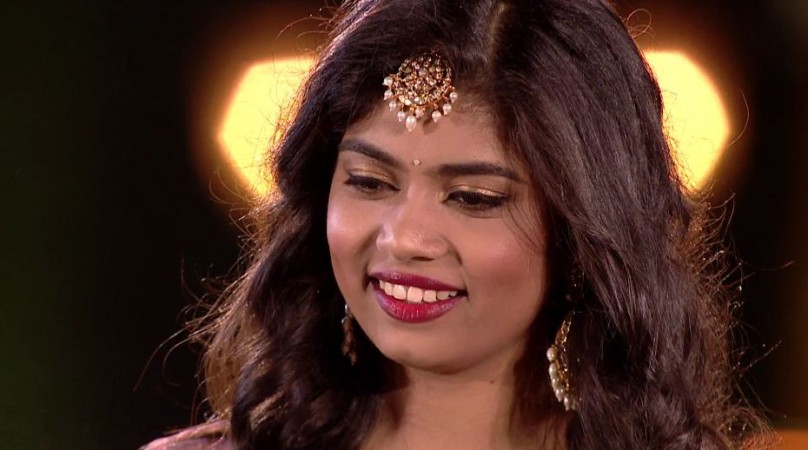 8 Deena
I am a Malayali girl from Dubai. I have come from far away and quit my job for you. I work in a logistics company. I had a fight with my parents in convincing them to allow me to come here.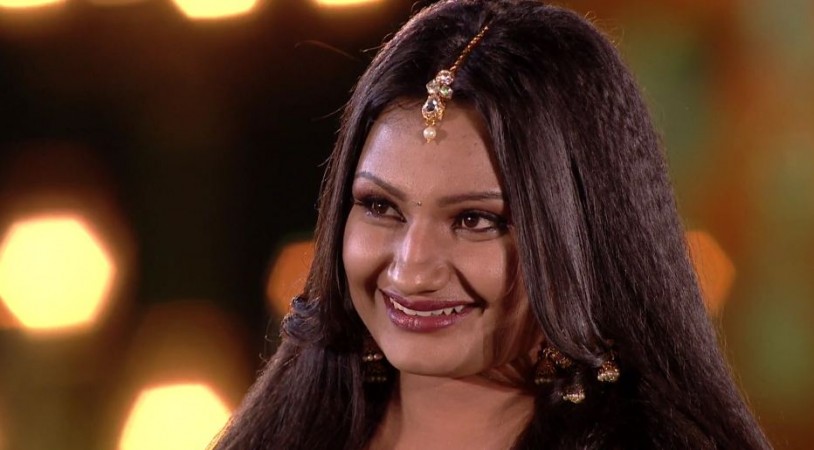 9 Monika
She hails from Kadapa and she was so excited to see him that she asked him to pinch her. She presented him his childhood photo and asked him never to lose the childishness in him. She said, "Very few people will have this nature and you are one among them." She made him dance with her. Before leaving, she said, "All these days, PM means Pradeep Machiraju, but hereafter it is Pradeep and Monika."
10 Dayana
Dayana hails from Anantapur. Pradeep was apparently shocked, when her mother came there and told, "My name is Latha. My daughter is coming in while. Today, I am handing her over to you. Please take care of her. Dayana, who came there later, said, "I am ready to do anything for you. I have brought lamp (deepa), which is there in your name. Light it and become love of my life."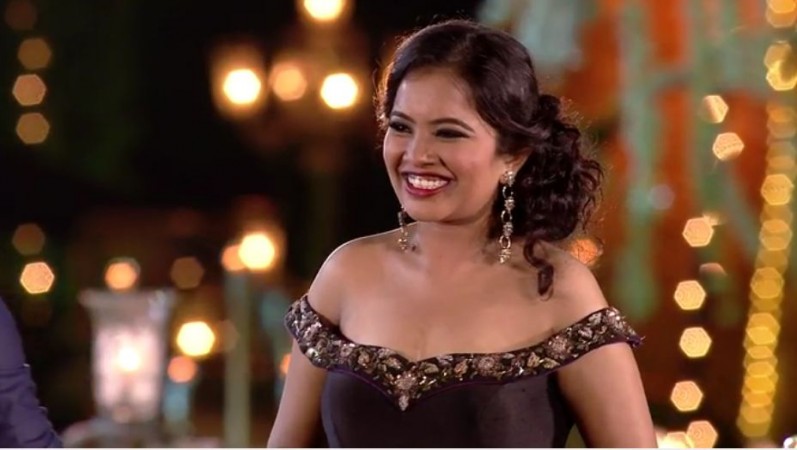 11 Chandrakala
She said, "I am from Bangalore. I am speechless, as I ever thought I would meet you like this. I am working as academic councilor in Bangalore."
12 Divya
She told Pradeep, "I don't know Telugu, but I trying to speak it just for you. I basically from Nagpur and I have been staying for seven years. What I like in you that you respect and help everyone without any bias." She gifted him a photo of frame of Krishna, which has been painted by herself. When he praised her, she said, "I find it easy to do anything that is meant for you."
13 Shabina
She gifted him small imitation of Taj Mahal and expressed her love for him in a vague way. She said she has prepared a song for him and she sang Teri liya Duniya chodi di. Unlike others, she looked very real and expressed love in a simple way.
14 Manushri
She said that there is no need for a name to express her heart. She gifted him goggles and said, "I didn't pack it because I didn't want you to take trouble in opening it." She added, "I'm not here to impress you, but want to express my love and understand you."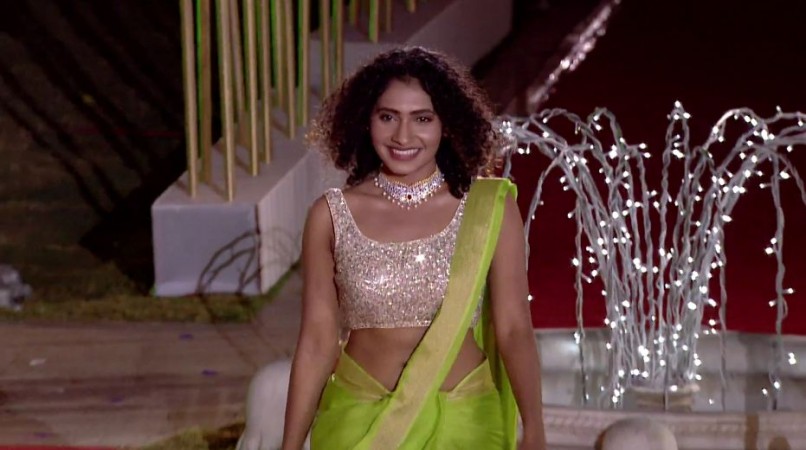 Hope you like this, Pradeep Pelli Choopulu Show Contestants Names with Photos, Participants, Show Concept, and Winner details. If you like this, then please share it with your friends.
Latest Updates:
Check Out the Latest Updates by clicking the below links and Update Yourself.